Casual Ways To Style Your Favorite Little Black Dress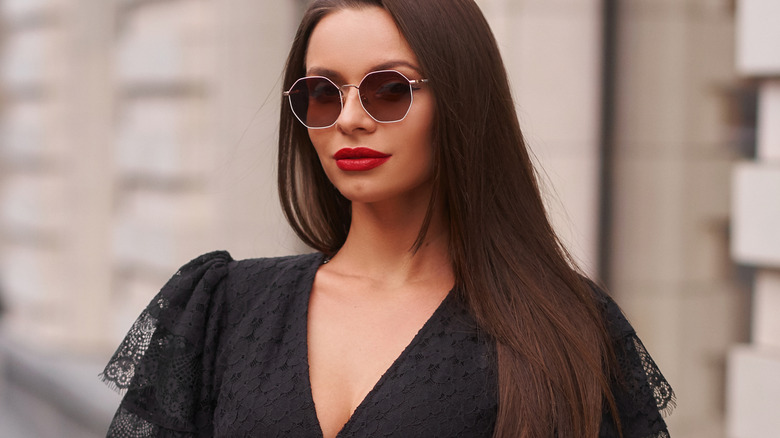 Dmitry_Tsvetkov/Shutterstock
As much as we love to feel stylish in a jumpsuit and style leather pants like a pro, one of our all-time favorite looks will always be a classic little black dress. This iconic look goes back to 1926, when Vogue published an image of Chanel's little black dress, per Marie Claire. This elegant dress was advertised as appropriate for all women, and while the actual dress came out during the Great Depression, it still holds up today as a beloved, timeless look.
When you think of a traditional little black dress, one of the first images to pop up in your head is probably Audrey Hepburn's slinky, sleeveless black dress and long matching gloves from the classic film "Breakfast at Tiffany's" (via IMDb). We adore this look, but believe it or not, your LBD doesn't always have to be fancy and sophisticated. Although people admire these pieces for their elegance, the proper styling can make a little black dress more casual if you plan on wearing one somewhere a bit more low-key than a cocktail party or luxurious dinner.
How to dress down your little black dress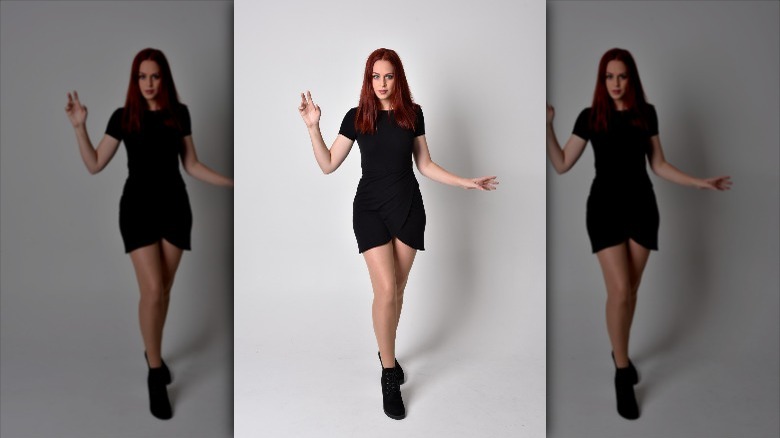 faestock/Shutterstock
One easy way to instantly make your little black dress appear more casual is to wear it with some sporty or low-key footwear (via The Little Black Dress Party). So try swapping out your pumps or platform heels for flats, wedges, boots, or sneakers to dress down your overall appearance without taking away the allure of the dress. Furthermore, avoid wearing glamorous jewelry with your dress if you're going for a casual look. Sparkly pieces are typically meant for making any outfit look fancier and more dramatic, so they won't help you make your LBD look more low-key.
Although wearing jewelry won't dress down your little black dress, a bold jacket can help you. Wearing a colorful jacket with a fun pattern is perfect for adding a little something extra for a modern spin on the classic look, per Who What Wear U.K. Or, if you're trying to look more punk than traditional, try wearing a sheer dress or top with a fishnet style over your LBD to transform the look into a completely different vibe. Plus, why not complete that edgy ensemble with a beanie for a cool, everyday look?
If you're really trying to make your little black dress significantly more casual, you should have fun with it and style your favorite hoodie or sweatshirt over it. The styling possibilities are endless!